Pacific Green Solar Technologies can provide you with complete turnkey concentrated solar power solutions with proven performance. We do this on time, on budget, and to the latest specification.
On-demand power dispatchability is a primary consideration in energy market supply. By using molten salt storage technology, plants provided by Pacific Green Solar Technologies are able to deliver energy, not only when it is needed most at peak times but also during the night when conventional photovoltaic (PV) power is not available. In addition to this, our technology can form part of a truly green energy solution network, and can even be coupled with water desalination and hydrogen electrolysis plants  providing heat and electricity when required. 
How we do it
Image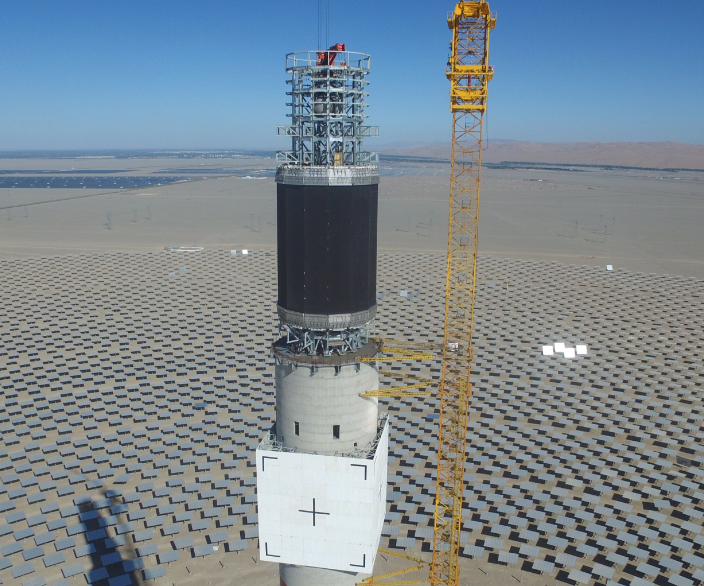 Pacific Green Solar Technologies has advanced CSP technology that efficiently captures the energy of the sun and stores it for when the sun goes down. 
Concentrated solar energy stores the sunlight as heat, which can be used to generate electricity later, even when there is no sunlight. You can have sunlight on tap. It really is tomorrow's technology today. 
Power on demand is an essential component in energy market supply. Molten salts are far more efficient at storing power than electrical batteries. Plants such as these are able to deliver energy when it is needed, when other power sources are off-line, even at night.
Our strategic alliance partnership with Shouhang allows us to offer our customers proven cutting-edge designs coupled with meticulous planning in a total package. By using efficient factory production lines, precision engineering and the latest digital control systems, we provide a complete guaranteed service from start to finish, and beyond. 
From concept to planning, factory production, construction and completion to commissioning and maintenance, we deal with all of it, so you can concentrate on what's important to you.
You're in safe hands: we've done this before.
For our strategic partners Shouhang, Pacific Green Solar Technologies has already developed, designed and engineered, three utility-scale CSP operating reference plants in China: one 50MW trough CSP plant and two molten salt tower plants of 10MW and 100MW respectively. There are three more major projects under construction.  
We have been active in this industry for over a decade and can offer you a clean energy solution that incorporates extensive knowledge of the latest innovative techniques, coupled with the large-scale production facilities necessary to produce this technology on a global scale - a truly formidable package that gives you complete peace of mind.