Don't ignore the energy transition boom in Latin America
By Xavier Lara
Territories such as China and Europe often steal the limelight in terms of renewable energy production. Judging from headlines, you could be forgiven for thinking there isn't much going on in Latin America.
But this is a region that's already showing great potential, with countries such as Chile leading the way in terms of market evolution. Naturally, it's not smooth sailing given the unique challenges this sprawling region faces.
Latin America leans on heavily on carbon-intensive energy production and is also susceptible to extreme weather conditions.
The International Energy Agency (IEA) estimates that $1 trillion of financing is needed every year in emerging markets, including Latin America, to hit international climate change targets between now and 2050. There's a lot of work that needs to be done.
But when it comes to Latin America progress is now truly visible. Currently, 60% of the region's power generation capacity comes from renewables, and 26% share of primary energy supply is from renewable energy.
Latin America is in the midst of a cleantech boom, with four countries in the region showing particular promise.
Chile's renewable pledge
Back in 2019, when Chile held the presidency of the COP25 climate conference, the Latin American Energy Organization launched a regional initiative setting a goal of reaching at least 70% of renewable energy in electricity and 312 GW of renewables capacity by 2030.
Chile is well placed to lead that effort. The country is home to the region's largest concentrated solar (CSP) plant, located in the Atacama Desert.
Now coming up to its first full year of production, the plant's peak power output of 110 MW is supplemented with an integrated 100 MW photovoltaic system, meaning it can supply around 210 MW to the Chilean national grid.
Such renewables will become more important as climate change sees Chile losing 2% of its water year on year.
An ongoing drought is affecting hydro supplies, but Chile is well on its way to hit its energy transition goals despite 2021 being its driest year in 70 years and some reservoirs used for power generation remaining barely half full.
At the beginning of 2022, there were 166 renewable energy projects totaling almost 4.5 GW of power under construction in Chile. They should all be operational by 2023.
Alongside renewable energy, Chile is by far Latin America's most advanced market for energy storage, with a wide variety of projects and technologies in operation.
As well as benefiting from falling costs for wind, solar and storage, Chile could see an energy transition dividend as the world's largest producer of copper, essential for electrical systems, and second-largest producer of lithium, which is used in electric vehicles and battery storage.
The government also says it aims to become one of the top three exporters of hydrogen by 2040, and there are plans to put in place transport electrification by 2050, targeting 40% penetration of electrics among passenger vehicles and 100% among buses.
Development of the Chilean power generation
Source: BP Statistical Review of World Energy, 2020
Brazil: trailblazing with solar
Brazil is the largest economy in South America, which gives it an edge in terms of finding the funding for decarbonization.
As in Chile, drought has affected the country's aging hydroelectric infrastructure; in recent years generation has been erratic because of the effect of drought on river levels.
Despite these issues, a record number of solar projects was registered last year with Brazil's electricity industry regulator, with agriculture being one of the key drivers.
In high temperatures, solar photovoltaic systems can be used to provide shade, which helps prevent water evaporating from fields. 
Image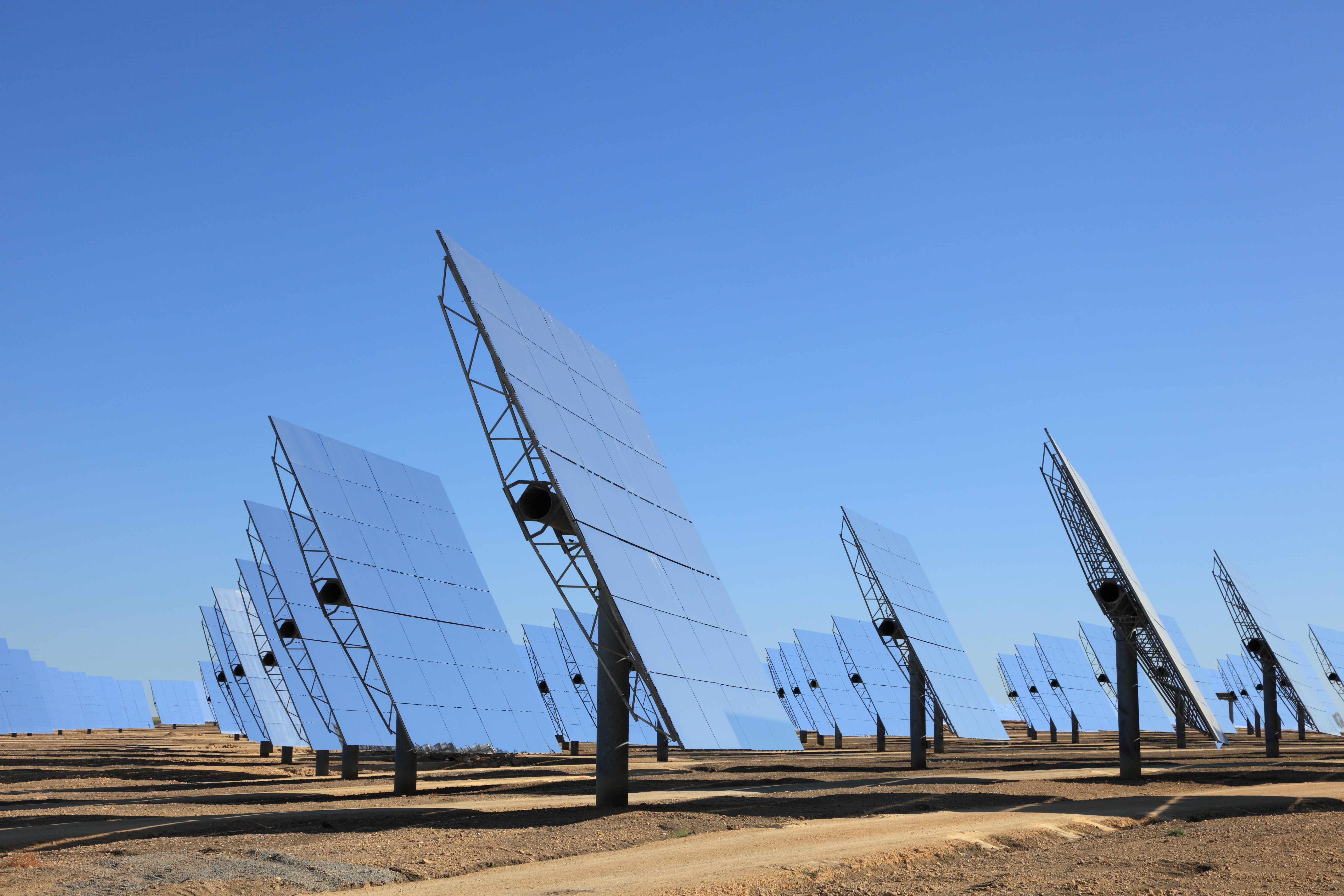 And in March, Brazilian utility company CESP switched on the country's first CSP plant, capable of generating enough electricity to meet the demand of approximately 360 households.
The plant, at Porto Primavera, also features experimental photovoltaic, green hydrogen and energy storage equipment.
Meanwhile, in 2021 the state of Ceará announced that it plans to build a green hydrogen plant with an output of  600,000 tonnes per year, making it the largest in the world. Ceará currently has 12 green hydrogen production plants in the pipeline.
Colombia: energy capacity for auction
For years, more than 70% of Colombia's electricity supply has come from hydropower. But severe droughts have meant there's been inconsistency in hydropower output.
To diversify electricity generation, the Colombian government, in partnership with the United States Agency for International Development (USAID), has put in place energy auctions designed to achieve climate targets while procuring renewable energy at competitive prices.
Last October, Colombia held its third renewable energy auction with support from USAID. The contest saw 11 new large-scale solar projects being selected.
The projects, spread across nine provinces, will add 796 MW of capacity and are expected to bring in about $875 million of investment and will create around 4,700 jobs.
Argentina scales up
The use of renewable energy in Argentina is growing. Wind power is prevalent but the solar energy market is expected to increase by almost 54 TWh a year between now and 2026, a compound annual growth rate of 71%, due to the country's increased demand for electricity.
Argentina's commitment to the energy transition is bolstered in part by the government's RenovAr initiative, another auction-based procurement program, which was launched in 2016 to scale up private investment.
Despite the program, there is still enormous unfulfilled potential in Argentina, which has the world's eighth-largest land mass, so expect more incentives and subsidies to push various projects along.
The country has a goal of 20% of electricity from renewable sources by 2025, representing some 10 GW of opportunity, so the possibilities for developers are significant.
Pacific Green in Latin America
With so much potential, it is hardly surprising that Pacific Green has a presence in and ongoing focus on Latin America.
As a world leader in solar technologies such as CSP, we aim to support the region's key markets through the energy transition, working alongside industry partners to develop projects combining renewables with energy storage, green hydrogen and ammonia, and more. 
For more information on our presence and capabilities in the region, speak to us now.